Your ideas brought it to life.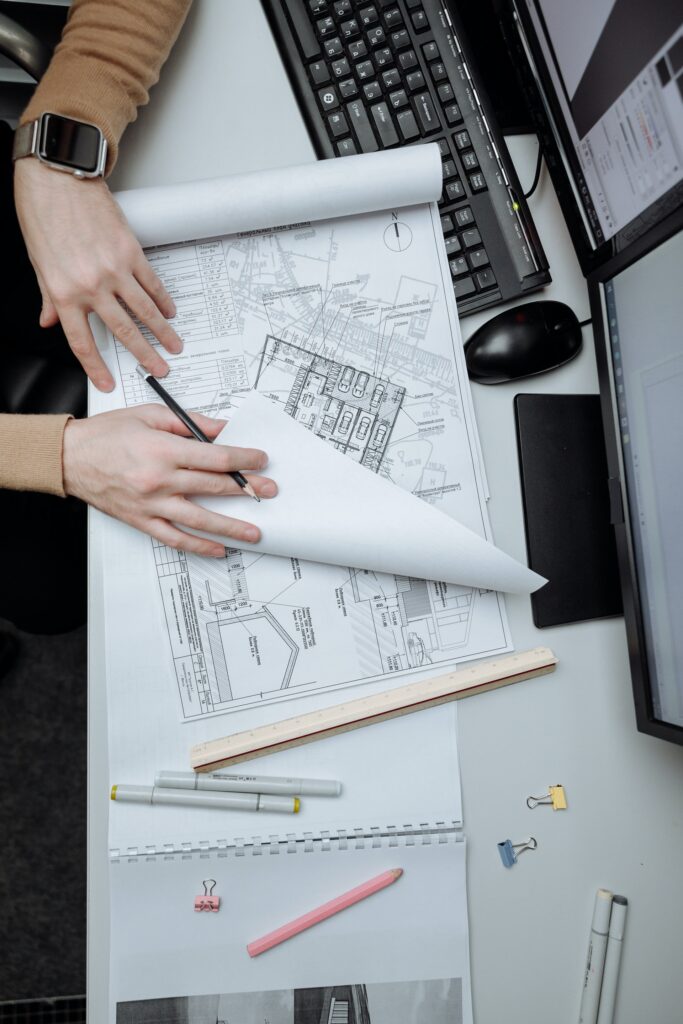 Architects, not merely building contractors, should be entrusted with the design of your home. We want you to discuss your dreams for this place with our design team. Collaborating on your ideal home is a great way to start.
We'll listen to your ideas and produce custom designs for you to choose from, ensuring that your vision is always reflected in the end result. Our staff will present you with a variety of floor plans and design layouts, and you will collaborate on them from there.
Following that, we generate an action plan for your home based on the plan you selected as well as the location of your construction. This action plan entails determining the best method for receiving documents and designing a communication strategy.
 We keep you informed of any changes by updating this action plan on a regular basis. You will constantly be aware of any unforeseen circumstances.